2022
12.15
Did you know I joined Loyalfans?
That I frequently upload new content to my monthly subscribers, constantly release video clips for purchase on my Loyalfans clip store and I broadcast  my webcam chat on Loyalfans several times a week?
Did you know I am running a subscription special on Loyalfans?  From now till January, my usual monthly subscription is marked 50% off… $5 rather than $10… for a full month subscription, all of the include benefits.
I'M GOING ON CAM TONIGHT ON LOYALFANS… Catch me if you can!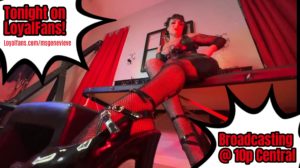 GET YOUR FIRST 3 MINUTES FREE ON NITEFLIRT PHONE DOMINATION!